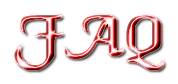 Where are the concerts held?

All concerts are held at Florida Atlantic University (FAU) Jupiter campus in the Lifelong Learning Society auditorium, 5353 Parkside Drive, Jupiter, Florida, near the intersection of Donald Ross Road and Central Boulevard. Take the Donald Ross exit (East) off I-95.

When are the concerts held?

The Choral Society presents three regular concerts each year -- a holiday concert in December, a popular concert in February, and a classical concert in April. Additional concerts may be given at other times. See the
Concert Schedule
and special flyers for details.

How can I get tickets to the concerts?

Tickets are available from Choral Society members, by calling (561) 626-9997, or by mail. See
Ticket Information
for details.

What are the ticket prices?

Tickets to individual concerts are $20. Student tickets are $10 per concert. Children are free if accompanied by a parent. See the
Concert Schedule
for details.

Can I buy tickets over the Internet?

No. We do not have a secure web site. Please do not e-mail us your credit card number. You can print out a copy of the
Ticket Order Form
and mail it to us with your check.

Can I pay for my tickets by credit card?

No. Please pay by cash or check.

How is the Choral Society funded?

We are a not-for-profit 501(c)(3) corporation. We depend on ticket sales, membership dues, patron donations, program advertisements, and grants for support.

Are the singers professionals?

No. Although some of our singers have professional training and may be professional musicians in their own right, most of our singers are amateurs who love music. All chorus singers perform with the Choral Society on a volunteer basis. Only our conductors, accompanist, guest soloists and instrumentalists are paid.

Who manages the Choral Society?

The Choral Society is managed entirely on a volunteer basis by a Board of Directors composed of singers elected by the membership.

When I call your phone number, why can't I speak to a real person?

As a non-profit, volunteer organization, we do not have a physical office or a secretary. Please leave your message clearly on our voice mail and someone will return your call promptly. Don't forget to leave your phone number. You can also contact us via e-mail at
Choral.Society@gmail.com
or by mail at P.O. Box 30831, Palm Beach Gardens, FL 33420.

How can I become a member of the Choral Society?


I am interested in helping the Choral Society financially.

Please call Sally Isham (561) 747-8603.